It's an honour to be shortlisted as SaaS Company of the Year at the Global Business Tech Awards.
Though it has been another difficult and unprecedented year, it has also been one of great achievement for us here at BrightHR, and as CEO, I'm delighted that the hard work of our team has been recognised accordingly.
At BrightHR, our objective is simple: to transform people management for small business owners across the globe. In 2021 we helped businesses maintain growth and support and kept providing answers to those who needed it when times were tough.
Our services were in higher demand than ever during COVID-19, something that came with its own set of challenges whilst we navigated the murky waters of the pandemic ourselves.
The team got to work developing tools to help businesses pull through these uncertain times. We launched multiple new services, many of them free such as BrightHR Lightning which is used over 10,000 times per month, helping managers with increasingly complicated HR rules, while VaccTrak has helped over 10,000 businesses reopen safely.
We dedicated ourselves to more small businesses than ever in 2021, and as a result:
increased by 58%.
started using BrightHR globally.
were added to BrightHR, a 58% increase year on year.
were uploaded to our secure storage.
were accessed on the service, including dedicated COVID education courses.
We've introduced our new AI platform, BrightHR Lightning, giving instant advice to over 7,000 HR questions and helping employers keep up to date with ever-changing government legislation. We're proud that we were able to male this completely free, giving something back to business owners in an increasingly challenging business world.
Bright Exchange is an exclusive marketplace for our clients, where they can list their businesses free of charge and offer exclusive discounts to an audience of over 450,000.
Not only does this help relieve the strain of marketing and advertising budgets, but it also provides a benefit which employers can offer to their staff at no cost. Bright Exchange offers exclusive perks and savings at a time when increased living costs are stretching pay checks to the limit.
The last two years have been a challenge–but challenge brings opportunity, and that has led us to the successful position we find ourselves in today.
We're incredibly proud of our work, of our successes, and our resilience during 2021, and look forward to continuing our support for the vibrant world of small business around the globe.
We hope for a more regular 2022, but with our learnings now in place we feel better prepared than ever – no matter what this year holds.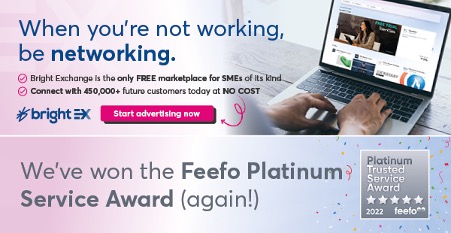 Author: Alan Price, CEO BrightHR