Porotech is delighted to be named a finalist for 'Manufacturing Tech Disruptor' at the Global Business Tech Awards, 2023. We're thrilled that our efforts to transform the semiconductor industry with our game-changing DPT® technology have been recognised by this award body.
About Porotech
Porotech is a pioneer in the field of Gallium Nitride (GaN) for microLEDs and semiconductors. Our discovery and development of DynamicPixelTuning® (DPT®). technology offers the most advanced approach to full-colour microLED displays, and will deliver exciting new design and performance advantages in display applications.
We started out as a team of three founders and eight employees in January 2020, including CEO and Co-Founder Dr. Tongtong Zhu, CSO and Co-Founder Professor Rachel Oliver, and CTO and Co-Founder Dr. Yingjun Liu. In just three years we've grown to a headcount of over 50 people, with plans to double this global headcount by the end of 2023.
Our Mission
We are a microLED technology solution provider, offering custom specification microLED technologies, including everything from LED wafers to the full optical module. We are securing supply chains globally to enable customers to access our solutions in the most efficient and cost-effective way.
Our company objective is to revolutionise the display industry with our groundbreaking new microLED technology. We are continually developing demos of our technology in action, and working towards becoming an essential partner in the microLED industry.
Our Revolutionary Work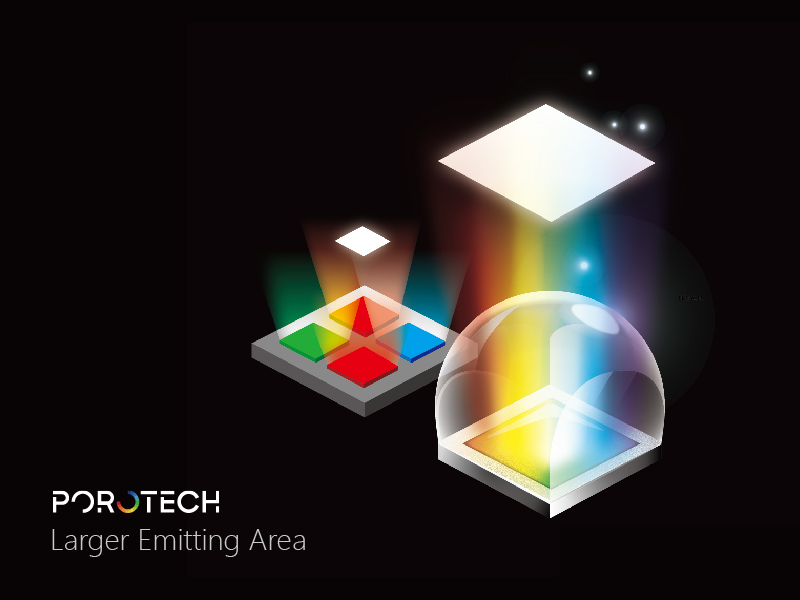 To harness the proprietary "PoroGaN®", we have developed DPT technology, which overcomes huge hurdles currently obstructing progress in the display industry. With DPT, one single sub-pixel is required, instead of the usual four, expanding the available range of colour significantly, producing both full colour emission and a greatly improved resolution.
DPT is the world's first "all-in-one" microLED. Now, the entire visible spectrum of light, including white, can be produced from a single LED. This eliminates the need for RGB sub-pixels and unlocks a new way of thinking around the design and manufacture of microLED displays and optical modules.
Our breakthrough will revolutionise display design possibilities. From dramatically improving the quality of displays that demand high resolutions, such as AR and VR, to producing lower cost and higher yield solutions for large-sized displays, this game-changing technology is set to transform the display industry.
DPT also reduces the costly wastage involved in microLED production by removing the need for mass transfer. This makes it a supply chain-ready solution that addresses the system integration and engineering issues; the overall process massively simplifies display manufacture.
Karl Guttag, display technology expert, recently commented on our success:
"Porotech has publicly demonstrated at several conferences, as well as to me in their lab, so they are not just some 'paper tiger.' The use of a single emitter has multiple major technical advantages. It can have smaller pixels since there is only one emitter, and it can be optically more efficient since the light can emit from a smaller pixel area.
Why Porotech's entered the Global Business Tech Awards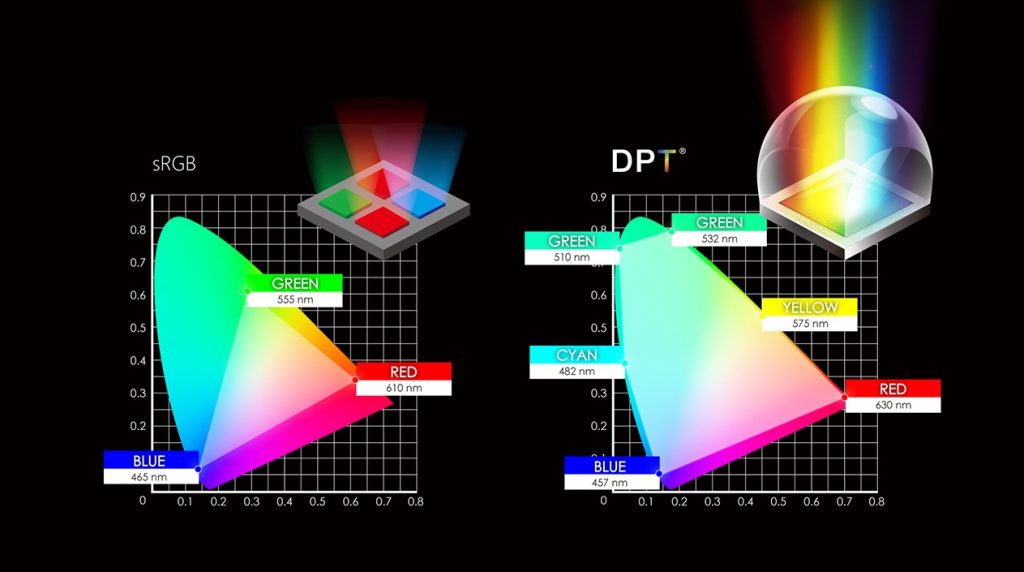 The global and business focuses of these awards sum up exactly what we're trying to do at Porotech – we're committed to harnessing our scientific discoveries to create the best possible business solutions. We are delivering transformative business opportunities across the entire global display industry, solving problems that have been long battled by major technical and industrial names, such as Apple, LG, Meta, or Samsung. That we've achieved this with a fraction of the resources available and despite their considerable investment and R&D efforts, positions Porotech as a key disruptive player and deems our technology worthy of the win.
What a win means to us
Winning this award would not only reaffirm our position as a disruptive force within the display industry but also boost the recognition of these game-changing efforts, marking us out against competitors as a dominant force within the field. Furthermore, it will elevate us onto an exciting new platform in the business space helping us to directly target key industry players whose journeys we aspire to impact with our revolutionary solutions.