The Joy Club is thrilled to have been named as a Global Business Tech Awards finalist for the HealthTech Company of the Year award. Being shortlisted is a testament to the hard work of our incredibly talented team, our success in building a platform that meets the wellbeing needs of people in later life and the impact that we've had on the lives of thousands of people across the UK.
About The Joy Club
We are building the go-to wellbeing platform for the modern retiree – supporting healthy ageing through online access to physical activity, social connection and intellectual stimulation.
The Joy Club's Founder CEO, Hannah Thomson, was initially inspired to start the company by her Granny Jean. For Jean, retirement was the most joyful time of her life. Her retirement adventures included backpacking around New Zealand solo, volunteering in Bulgaria and becoming an amazing painter!
When Hannah lost Granny Jean to dementia, she wanted to pay tribute to her by bringing her sense of joy, adventure and passion for meeting new people to as many others as possible.
Since launching in December 2020, we have brought joy to thousands of retirees from across the UK. We help our members to learn new things, stay active and connect through our wide variety of live online events, our exclusive daily articles and our growing library of on-demand video content.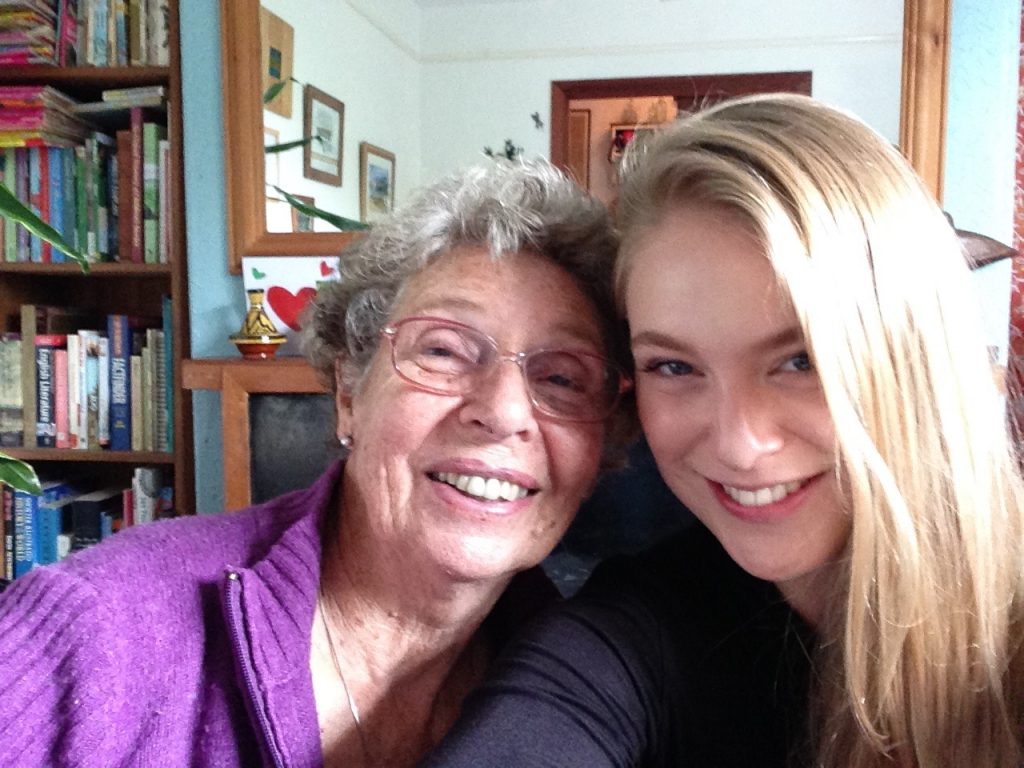 Our mission
We're on a mission to enhance the wellbeing of those in later life through online access to physical activity, intellectual stimulation and social connection. With current forecasts predicting that UK residents aged over 65 will make up 24% of the population by 2043, it is essential that we support the needs of those in later life as our population ages.
In a society that often ignores the needs and opinions of people in later life, we have worked hard to ensure The Joy Club is a space where our members feel seen and heard – from the core development of our product to the content we offer.
Crucially, we are committed to working closely alongside our demographic. We reject the commonly held preconception that those in later life "aren't good with technology" by directly involving them in the development of our product.
As a result, we have co-designed The Joy Club with our demographic; our Founder CEO, Hannah Thomson, consulted over 100 retired people to inform The Joy Club's very first stages of creation. Since launch, we have involved thousands of members in the development of our product through surveys, insights interviews and involvement in our Member Steering Group. Through this ongoing work, our members can feel that The Joy Club truly belongs to them.
Growing our community
Over the last two years we have brought joy to thousands of retirees from across the UK through our bio-psycho-social approach to supporting the wellbeing of our members.
We are able to reach a large number of retirees through our exciting partnerships, including with a number of retirement communities like Audley Villages, Richmond Villages (part of Bupa) and Sanctuary Group, through which membership to The Joy Club is provided to residents via wellbeing services. We have partnerships in place across other sectors and exciting launches lined up for the future.
When reflecting on the impact of The Joy Club in her own life, one member from Audley Villages said:
"I am able to continue my personal 'keep fit' journey with Yoga, Pilates and Zumba. [It's] made a huge difference to my life, it helps me feel good about myself and stay positive."
Indeed, The Joy Club events programme meets the NHS and WHO recommendations for physical exercise amongst older adults – and includes sessions like Tai Chi, cardio and belly dancing!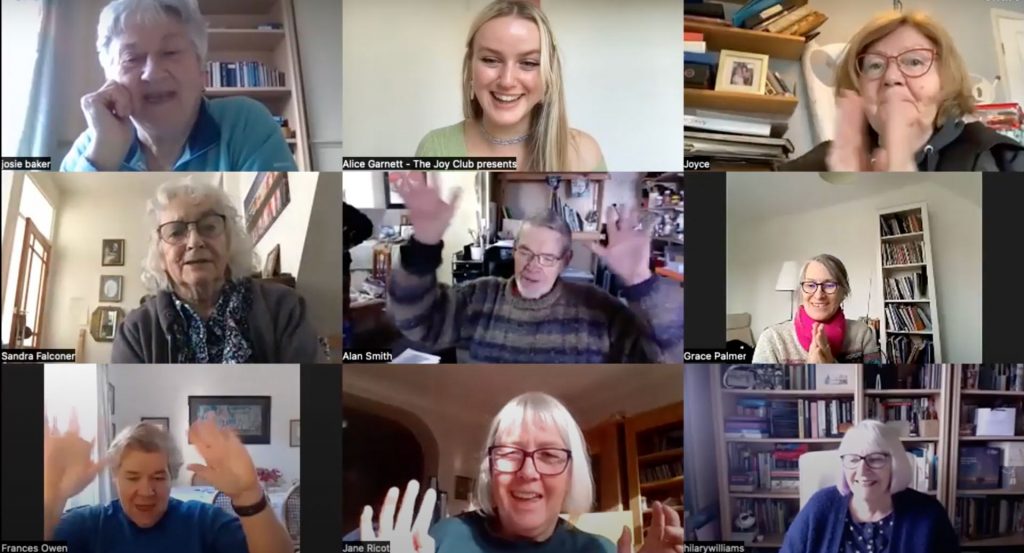 Making a difference to our members (and beyond)
As of 2023, our NPS score stands at a super strong 83, with 94% of members feeling that The Joy Club helps people from their own demographic to feel less lonely. In a recent interview, one member told us:
"I don't think it's over the top to say The Joy Club has changed my life. A year ago, it was dreadful, I didn't do any exercise at all. And now I'm enjoying three, sometimes four classes a week."
The Joy Club's impact extends beyond our community. We have undertaken various campaigns to spread awareness about the issues affecting those in later life, ensuring that the needs of our demographic are understood and met by wider society.
In March 2022, we raised awareness of the harmful intersection of ageism and sexism through our campaign, #WeCanAgeJoyfully. For International Women's Day, members shared their experiences of ageism and highlighted the challenges faced by older women, presenting powerful stories about the biases older women in particular face:
"Once you reach retirement, you are unfortunately perceived by some people as being "past your sell-by date" and therefore of little further use or interest."
Other members shared stories of being overlooked in work meetings or for job roles because of their gender and age, having medical complaints dismissed as a normal part of ageing or being made to feel that their views are irrelevant. The campaign aimed to bring greater representation of older women to the fore on International Women's Day and generated coverage reaching over 1.4M people, including across the BBC.
Since our launch, we've been featured in news and coverage that has reached over 45.9 million people. We will continue to celebrate those in later life, demonstrating their place and value in society.
Our culture
Our Founder CEO, Hannah Thomson, has worked hard to ensure The Joy Club is as joyful a workplace as possible, putting together a quarterly 'employee joy' survey to provide every member of the team with a chance to give feedback. The most recent quarterly 'employee joy' survey yielded a score of 90.83% – far beyond the industry standard of 70%. Furthermore, The Joy Club was recently named by Impact Fifty as one of the 50 most meaningful companies to work for in the UK. This award is given to companies where employees feel they are making a true difference to an important cause – other companies honoured include UNICEF, Headspace and Patagonia. 
What a Global Tech Business Award would mean to us
We're incredibly proud of what we're doing here at The Joy Club. Winning the HealthTech Company of the Year award would enable us to draw attention to the vital importance of healthy, positive ageing, allowing us to change the conversation globally and transform society's negative attitudes towards growing older. A Global Tech Business Award would honour our commitment to innovation and to working closely with an underrepresented demographic to improve the wellbeing of those in later life.
Learn more