Viettel IDC – A reliable choice for breakthrough innovation.
With the position of the leading provider of data center services and cloud computing services in Vietnam for many years, in the journey of 15 years of development, Viettel IDC pioneered opening the door to the data center and cloud computing solutions in Vietnam, gradually expanding to regional markets.
Viettel IDC is the first and only company in Vietnam to provide a full-service ecosystem for enterprises, covering approximately 50 services from various areas such as cloud computing, data center services, cybersecurity, internet of things (IoT), and artificial intelligence (AI) solutions. We have established a strong presence in Vietnam, with 5 data centers of international standard Rated 3 – TIA 942, fulfilling the diversified demands of all clients. Our clients come from a range of industries including technologies company, manufacturing, media company, Bank & Finance organizations, finance, healthcare, e-commerce, education, government agencies, etc.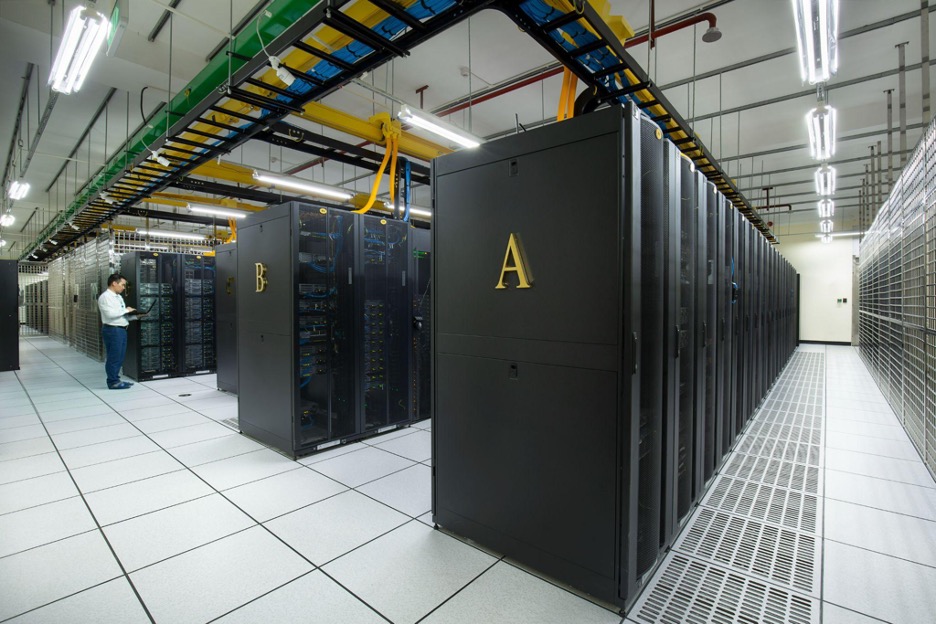 At Viettel IDC, we are passionate about leading the way and ensuring that our customers have access to the latest and most innovative technologies. This commitment to excellence has been recognized by industry experts, and we are honored to be nominated as a finalist for the Global Business Technology Awards in the Technology Company of the Year category.
Being nominated for this prestigious award is a testament to our team's hard work and dedication, as well as our commitment to providing outstanding service to the clients. Ahead of the winners being announced in just a few weeks, here's a little more about us.
About Viettel IDC
Viettel IDC is a subsidiary of Viettel Group, one of the largest telecommunications companies in Vietnam. Being the foundation that Viettel has invested one step ahead for the Industrial Revolution 4.0 nowadays, Viettel IDC has been a pioneer in the field of data centers and cloud computing in Vietnam since our establishment in 2008.
After more than 15 years of development, Viettel IDC has fulfilled numerous significant achievements: Being the first largest Data Center service company in Vietnam; becoming Vietnam's first Cloud service provider; being the Cloud service provider with the most diverse service ecosystem. Viettel IDC's services have been chosen by the majority of large domestic corporations and organizations as well as various world's top digital content enterprises.
As a service business, we are deeply aware that: The sustainable success of Viettel IDC comes from the success of our customers. Each member of Viettel IDC always keeps this in mind to dedicatedly serve and bring customers the best quality services, so that our customers can be entirely protected and focus on innovation and development in their primary enterprises. More than a solution service provider, Viettel IDC is the one who takes care of the customer's IT infrastructure system, accompanying customers towards success.
What a win means for Viettel IDC
Winning the Technology Company of the Year award at the Global Business Tech Awards would be a tremendous milestone for Viettel IDC, demonstrating our dedication to providing cutting-edge, trustworthy solutions to our clients. It will be an acknowledgment of our commitment to consistently enhancing our offerings and keeping up with the rapid change in the technological environment. Additionally, our personnel has put in a lot of effort to get to this degree of recognition, so the award will be a great reward for them, motivating them to further strive and contribute.
At Viettel IDC, we are constantly working to improve our services and stay at the forefront of technological advancements. Our team is always on the lookout for innovative solutions that can assist our clients to achieve their business goals. Winning the Technology Company of the Year award is a sign that we are on the right track and inspires us to continue pushing the digital solutions industry.
Moreover, this recognition will be a crucial component in building Viettel IDC's brand and reputation. A valuable marketing advantage shall arise as the award demonstrates our quality and reliability to potential clients. This will help us expand our customer base and increase our revenue, as it will attract more businesses to partner.
Our vision
Viettel IDC has achieved many successes in the field of data centers and cloud computing services over the years. Looking to the future, we are committed to further providing the best possible solutions to meet the evolving needs of customers, especially cloud-based services and solutions. Viettel IDC will focus on expanding our offerings, investing in new technology, and strengthening partnerships with industry leaders. As more and more businesses move their operations online, the demand for cloud services is growing rapidly. Viettel IDC is well positioned to capitalize on this trend, with extensive experience in data center services and deep expertise in cloud-based technology.
The development strategy for Viettel IDC in 2023 is "Go Global – expanding the market and the presence of the Viettel IDC brand in the international market." With the appropriate strategies from passionate management and the efforts of all employees, we are confident to grow and expand our global reach.
Viettel IDC aspires to create a varied product ecosystem with a strong foundation in technology and R&D resources to effectively meet the demands of all customers. Viettel IDC is dedicated to not leaving any customer behind in offering convenience and solutions, whether that be through the provision of information security services, cloud storage, or business solutions. high-quality cloud computing and data centers. Viettel IDC will undoubtedly benefit from significant investment in a broad product ecosystem as it looks to advance and solidify its position in the fiercely competitive technology sector.
In general, the future is bright for Viettel IDC. With a strong background in industry expertise and experience, our goal is to be at the forefront of technology and service delivery. Through continuous investment in human resources, partnerships, and technology, we strongly believe in providing the highest level of service to customers and remaining the leader in the industry for years to come.