In a world where cutting-edge technology and business excellence go hand in hand, Performics UK are thrilled to have earnt the prestigious silver award for Best Use of Data at the Global Business Tech Awards 2023. This achievement is a testament to Performics' unwavering devotion to innovation and our ability to harness the power of data.
Performics UK's Technology and Intelligence (T&I) team, established over three years ago, were given the challenge of creating modular solutions that would streamline advertisers' channel usage. Their dedication and forward-thinking approach have resulted in the development of over 20 proprietary solutions, spanning across various markets and widely adopted throughout the agency.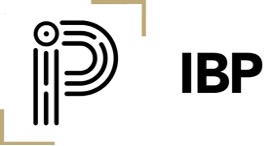 Performics took home the silver award for their insights and planning technology 'IBP'. With over 8 billion Google searches conducted daily without an automated SERP analysis system, it was a key objective for us to find a solution to automate this – which resulted in IBP. Now valued as one of our 'hero' products, the planning and insights framework analyses search data and provides valuable insights into user intent and market trends across different verticals. In today's hypercompetitive market, understanding consumer motivations is essential, as it directly impacts brand sales. IBP's ability to provide comprehensive insights and identify user needs and motivations throughout their journey has transformed the way clients approach market understanding and content strategies. Applying the power of machine learning technology, IBP efficiently determines user motivations behind each search and categorises them into stages of the user journey. This innovative approach enables Performics to offer insights on competitor positions, brand perception, and specific user intentions, empowering clients to make informed decisions about their media strategies across all channels.

Earning the silver award at the Global Business Tech Awards holds an abundance of significance for Performics UK. It is an honour that showcases our devotion to building data-driven solutions that empower our clients and drive success.
It is a testament to our relentless pursuit of innovation and our ability to transform the way data is applied to media campaigns. With IBP as our flagship tool, we at Performics have been dedicated to our commitment to understanding consumer motivations and providing clients with a holistic perception of their brand. This remarkable achievement solidifies our position as a leader in the field, always ahead of the curve, and reinforces our dedication to driving excellence through data-driven solutions.